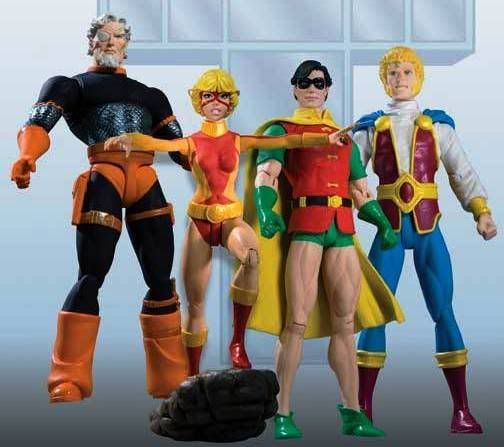 NEW TEEN TITANS: SERIES 2 ACTION FIGURES
Advance-solicited; On sale May 21, 2008 Action Figures
--DEATHSTROKE 6.75"
--TERRA 5.75"
--ROBIN 6.125"
--JERICHO 6.25"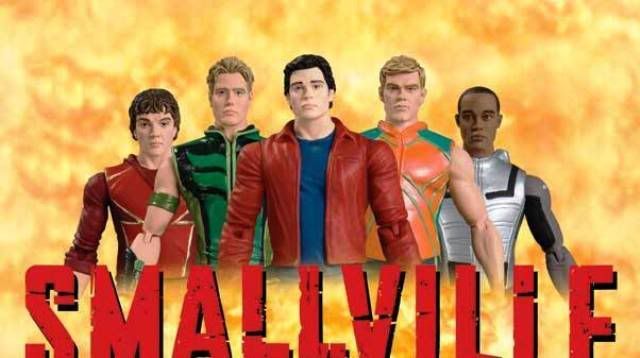 SMALLVILLE: Series 2 ACTION FIGURES
Advance-solicited; on sale May 7, 2008
--IMPULSE 6.625"
--GREEN ARROW 6.75"
--CLARK KENT 6.75"
--AQUAMAN 6.75"
--CYBORG 6.625"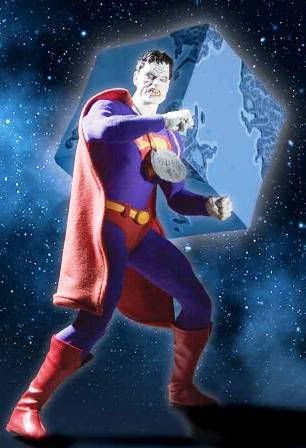 Bizarro 13" Deluxe Collector Figure
BIZARRO is the newest addition to DC Direct's line of realistically proportioned, super-heroic 1:6 scale figures! This deluxe collector figure comes clothed in an intricate and authentically detailed fabric costume, dons a "Bizarro #1" medallion, has an extra set of hands, and includes a display stand. Includes a display stand and is packaged in a deluxe 4-color window box with a fifth panel.
Advance-solicited; on sale May 28, 2008 Collector figure $69.99 US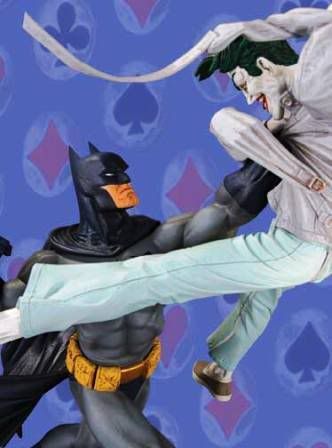 BATMAN VS. THE JOKER STATUE
Sculpted by Jonathan Matthews
FIRST IN A SERIES OF STATUES FEATURING BATTLES BETWEEN NOTORIOUS NEMESES! (actually, I think this is the 2nd. GL vs Sinestro was first!)
Featuring work by some of DC Direct's premiere sculptors, this new line of statues featuring classic confrontations begins with a battle between notorious enemies Batman and The Joker.
BATMAN VS. THE JOKER is a limited-edition, hand-painted, cold-cast porcelain statue measuring approximately 14" tall x 7" wide x 8" deep. It includes a Certificate of Authenticity and is packaged in a 4-color box. This limited edition statue is manufactured to order.
Advance-solicited; on sale May 14, 2008 Statue $195.00 US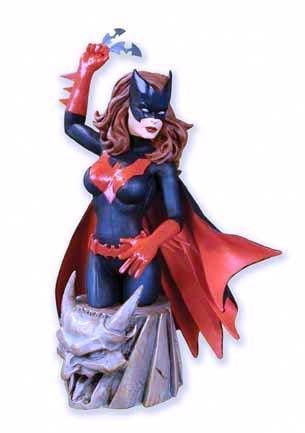 WOMEN OF THE DC UNIVERSE SERIES 2: Batwoman BUST
Designed by Terry Dodson
Sculpted by Jim Maddox
The popular WOMEN OF THE DC UNIVERSE line of cold-cast porcelain busts continues with the addition of Terry Dodson's Batwoman bust! This crime-fighting partner of Batman appears here standing atop a gargoyle base and ready to throw the batarang clutched in her fist. This Batwoman Bust measures approximately 5.5" tall x 3.5" wide x 2.5" deep and is packaged in a 4-color box.
Advance-solicited
On sale May 7, 2008 Bust $55.00 US
See a Complete List of DC Direct Action Figures.