Be sure to visit you local comic book store and pick up some free comics! More information
here
.
Here are some highlights from this year's offerings:
PEANUTS ADVENTURE TIME FLIPBOOK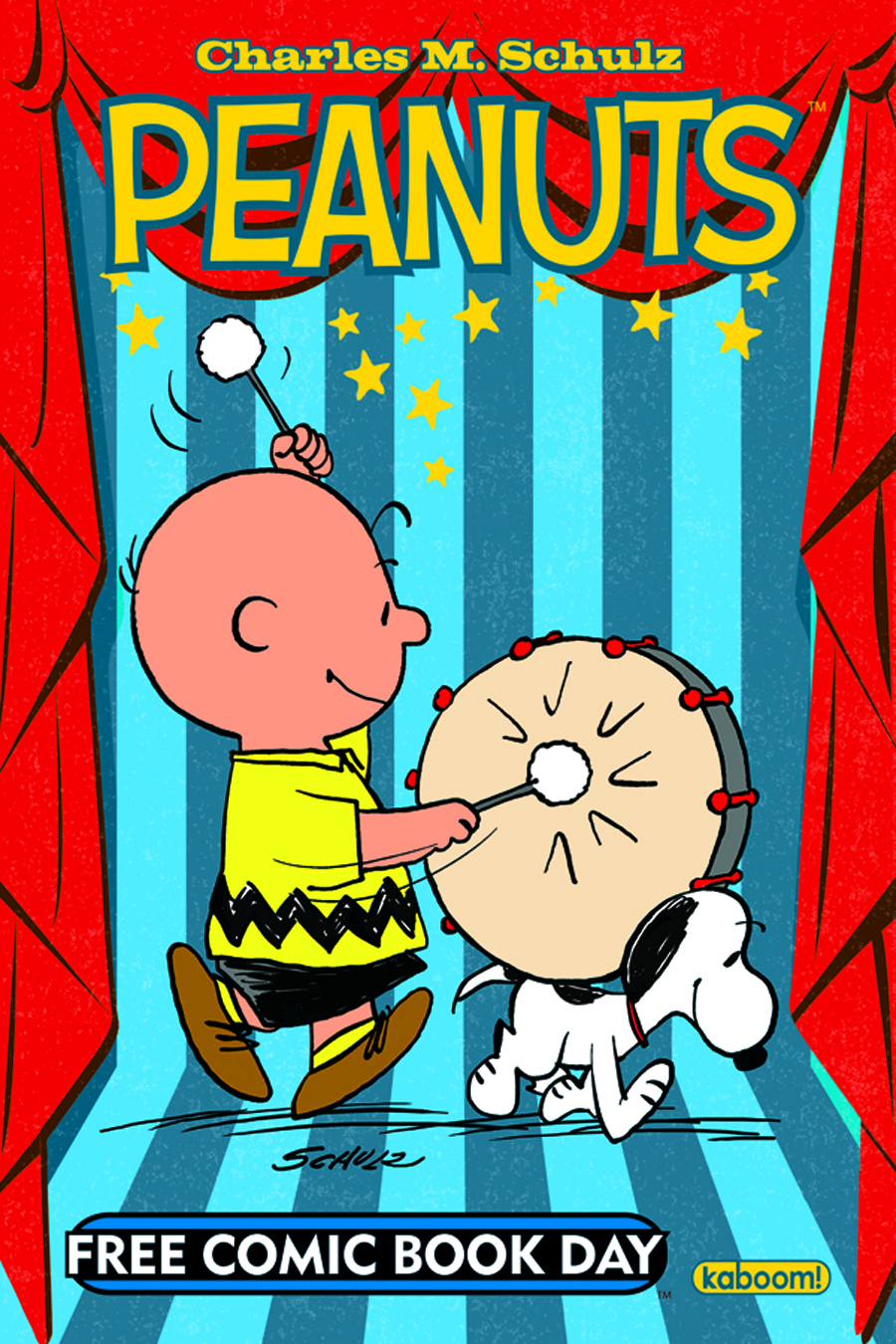 Publisher: BOOM ENTERTAINMENT
(W/A/CA) Charles M. Schulz & Various
(W) Charles Schulz, Vicki Scott, Ryan North
(A) Charles Schulz, Ron Zorman,Vicki Scott, Paige Braddock, Shelli Paroline, Braden Lamb
(C) Charles Schulz, Shelli Paroline and Braden Lamb

Two stories of two boys and their dogs -- on one side, Charlie Brown and Snoopy, along with the entire Peanuts gang, come to Free Comic Book Day! On the other side -- boy Finn and his dog Jake, along with the entire cast of the hot new Cartoon Network series Adventure Time, adventure in the Land of Ooo for Free Comic Book Day! Get your full KABOOM! dose of "Good Griefs" and "Algebraics" all in one book!
BARNABY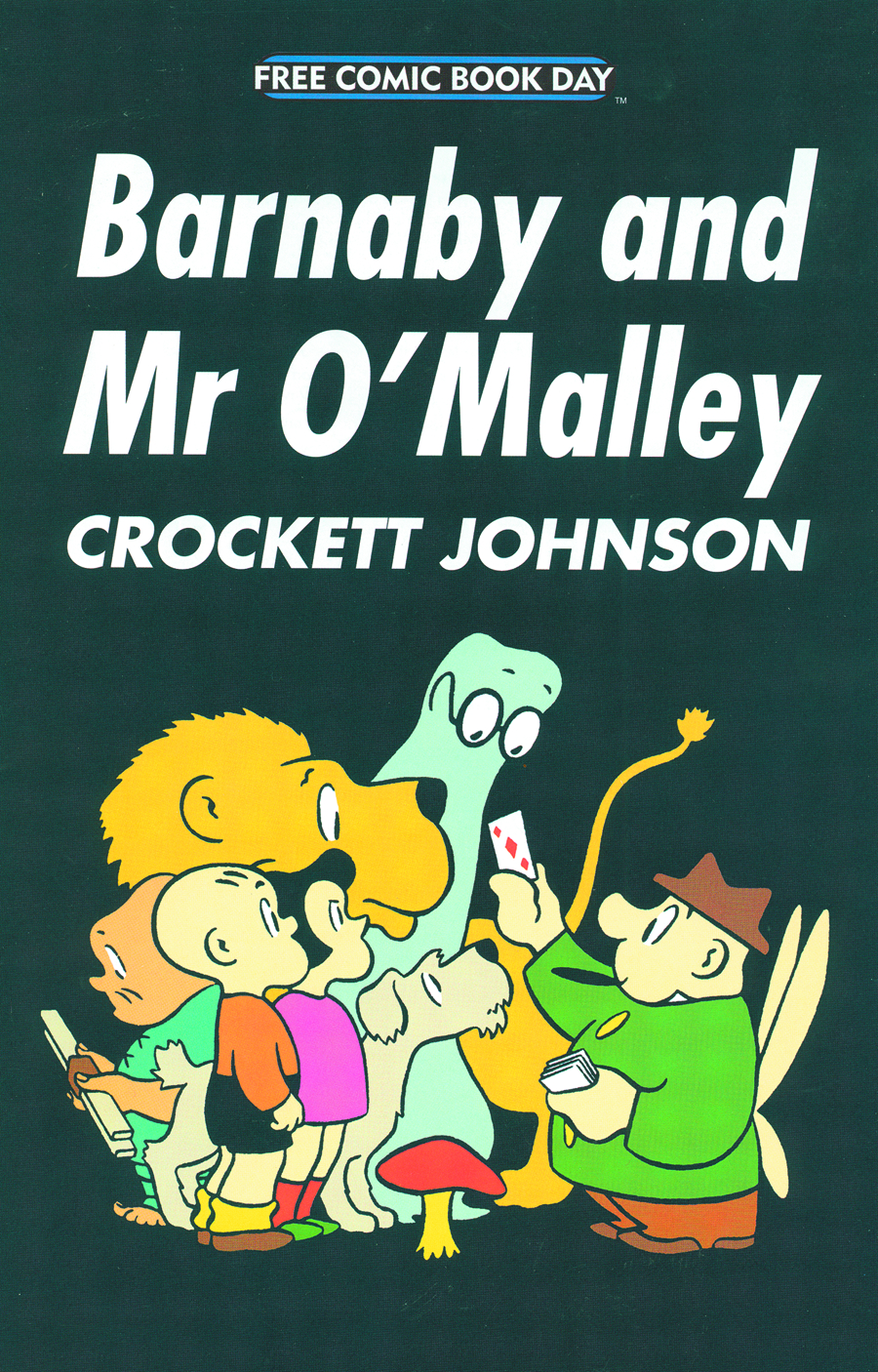 Publisher: FANTAGRAPHICS BOOKS
(W/A/CA) Crockett Johnson
(W/A) Crockett Johnson

Before Harold and the Purple Crayon there was
Barnaby
. Created by Crockett Johnson
Barnaby
ran in newspapers for over ten years (1942-52). Its subtle ironies and playful allusions won many passionate readers as they followed the adventures of 5-year-old Barnaby Baxter and his cigar-chomping fairy godfather Jackeen J. O'Malley.
BUFFY: THE GUILD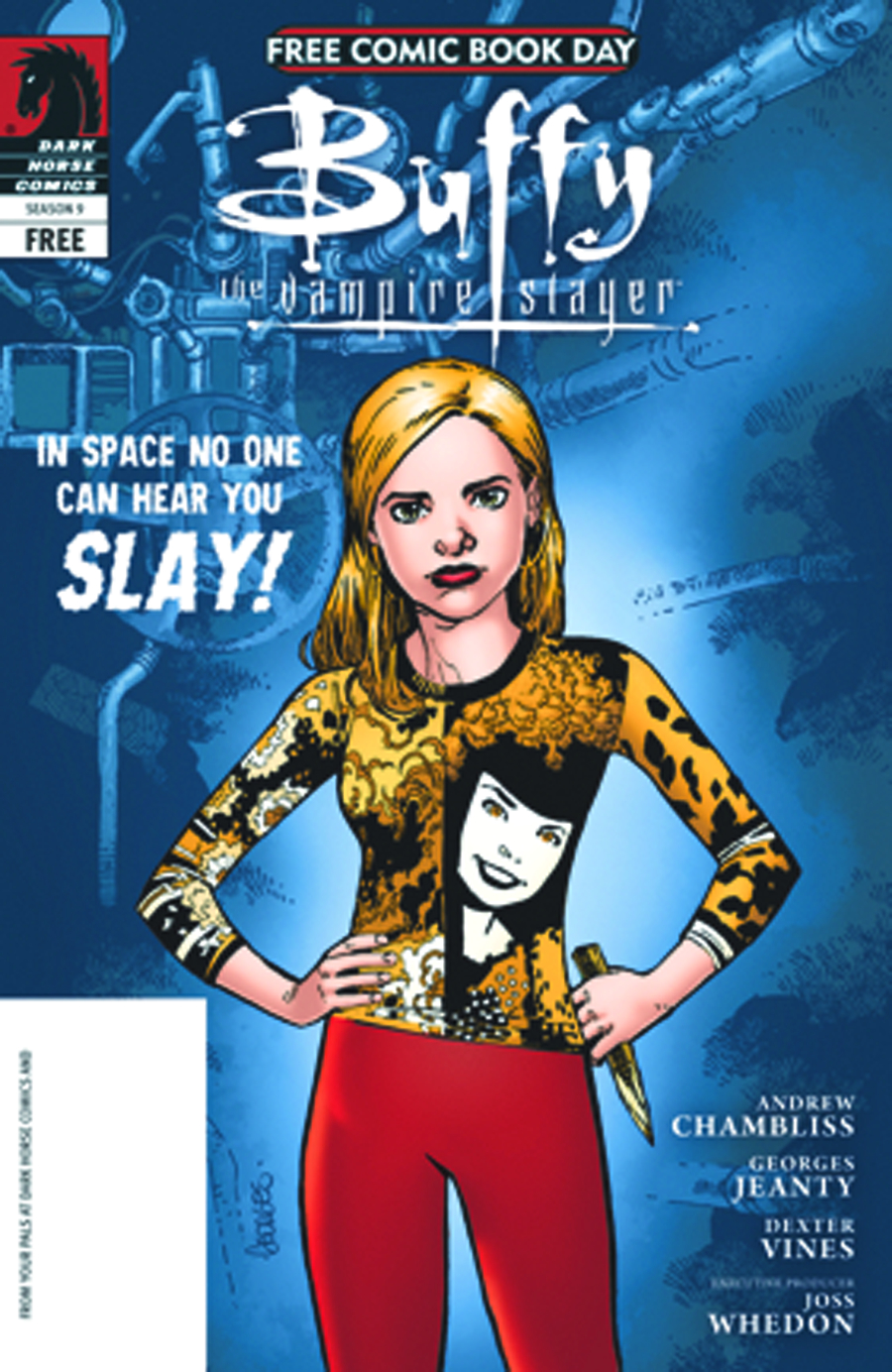 Publisher: DARK HORSE
(W) Andrew Chambliss, Felicia Day (A) Jonathan Case, Dexter Vines (CA) Georges Jeanty & Various
(W) Andrew Chambliss, Felicia Day
(A) Georges Jeanty, Jonathan Case, Dexter Vines

Buffy has never needed a vacation so badly as she does now - with the world overrun with zompires and other fallout from Season 8. Luckily, Spike has got the perfect solution: a "spacecation"!
Having lost their regular real-life meeting place, the Guildies are having a little trouble finding a new location they can all agree on. A little in-game battle becomes the deciding factor, and the circle follows the decree of the winner: the beach?!
DC NATION SUPERMAN FAMILY FLIP BOOK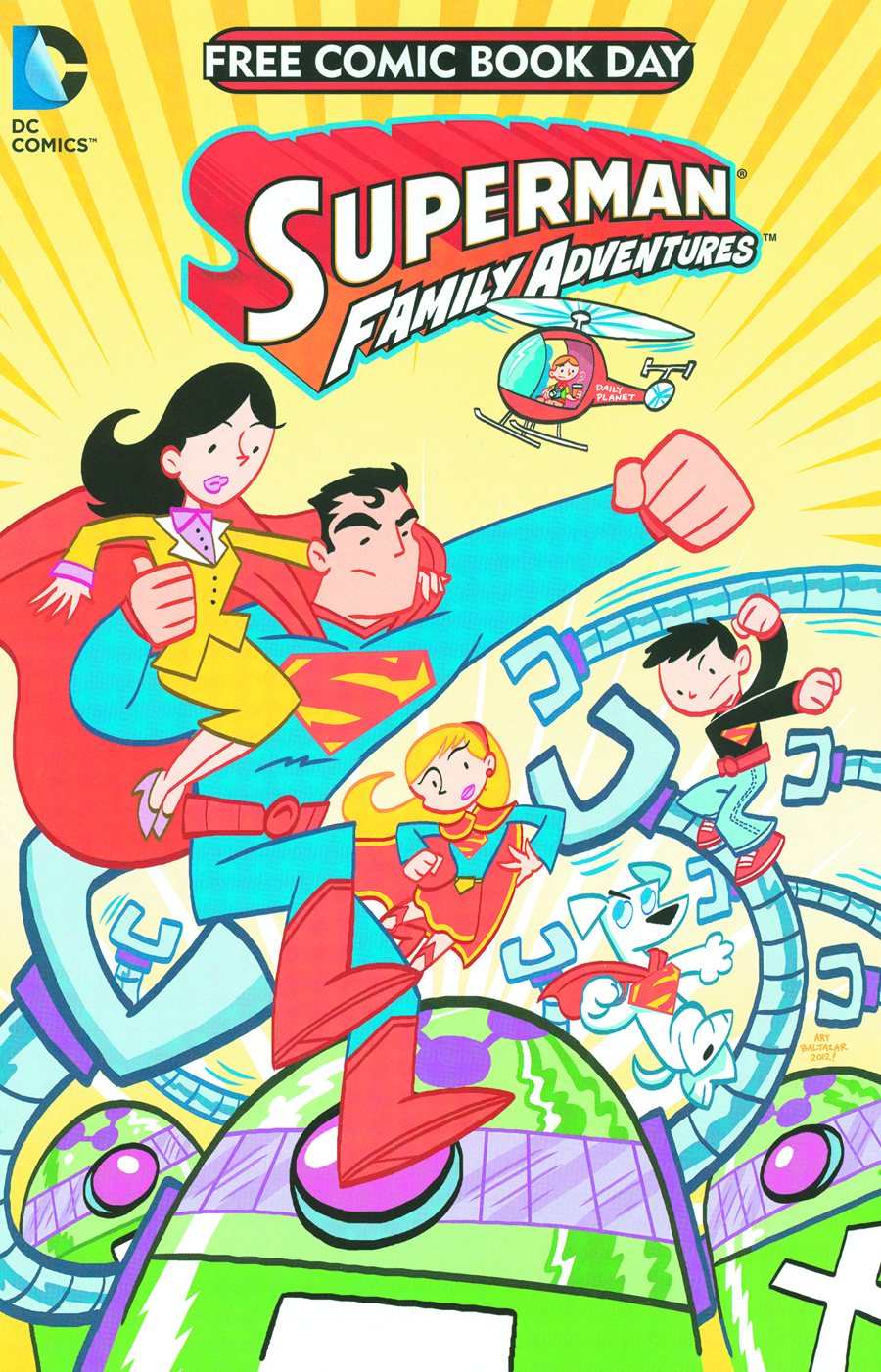 Publisher: DC
(W) Art Baltazar & Various (A) Dario Brizuela, Christopher Jones
(W) Art Baltazar, Franco, Various
(A) Dario Brizuela, Art Baltazar, Various

This super sampler is the place to check out
Green Lantern Adventures
and
Young Justice
, two sensational new comic series from the DC Kids line based on Warner Bros. Animation's popular
Green Lantern: The Animated Series
and
Young Justice
, featured on the upcoming DC Nation programming block on Cartoon Network in 2012. The sampler includes two exciting, all-new stories that readers of all ages will enjoy. Plus, get a sneak-peek at the brand-new
Superman Family Adventures
monthly series from the
Tiny Titans
creative team!
MOOMIN COLOR SPECIAL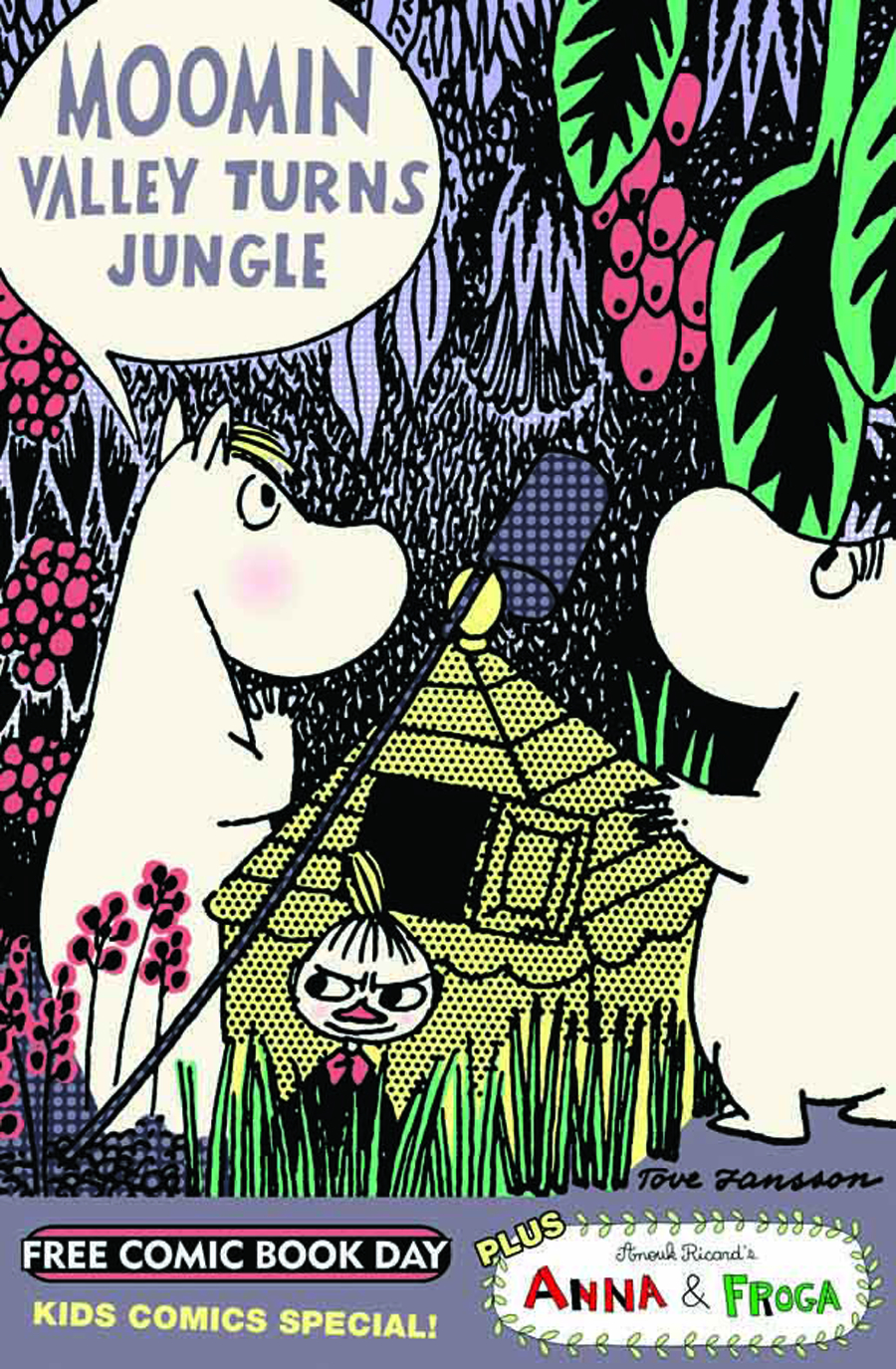 Publisher: DRAWN & QUARTERLY
(W/A/CA) Tove Jansson
(W/A/CA) Tove Jansson

Drawn & Quarterly offers a second FCBD title for the first time this year and it will feature one of our most beloved and popular characters, MOOMIN! The
Moomin Color Special
will offer a sneak peak at the brand new
Moomin
books, in color for the first time, that D+Q will publish in Fall 2012. The Moomin characters were created by Tove Jansson and have developed a dedicated fan base of both children and adults for over six decades. The comics presented here were originally published in b/w and have now been re-colored by Drawn & Quarterly, with careful consideration of Tove's palette. This will be the perfect All Ages comic book, ideal for developing a new readership of kids in the 6 to 12 age set. As a special bonus, this FCBD will also feature a 2nd preview of a new D+Q book, Anna & Froga, by Anouk Ricard.
MY FAVORITE MARTIAN SPECIAL EDITION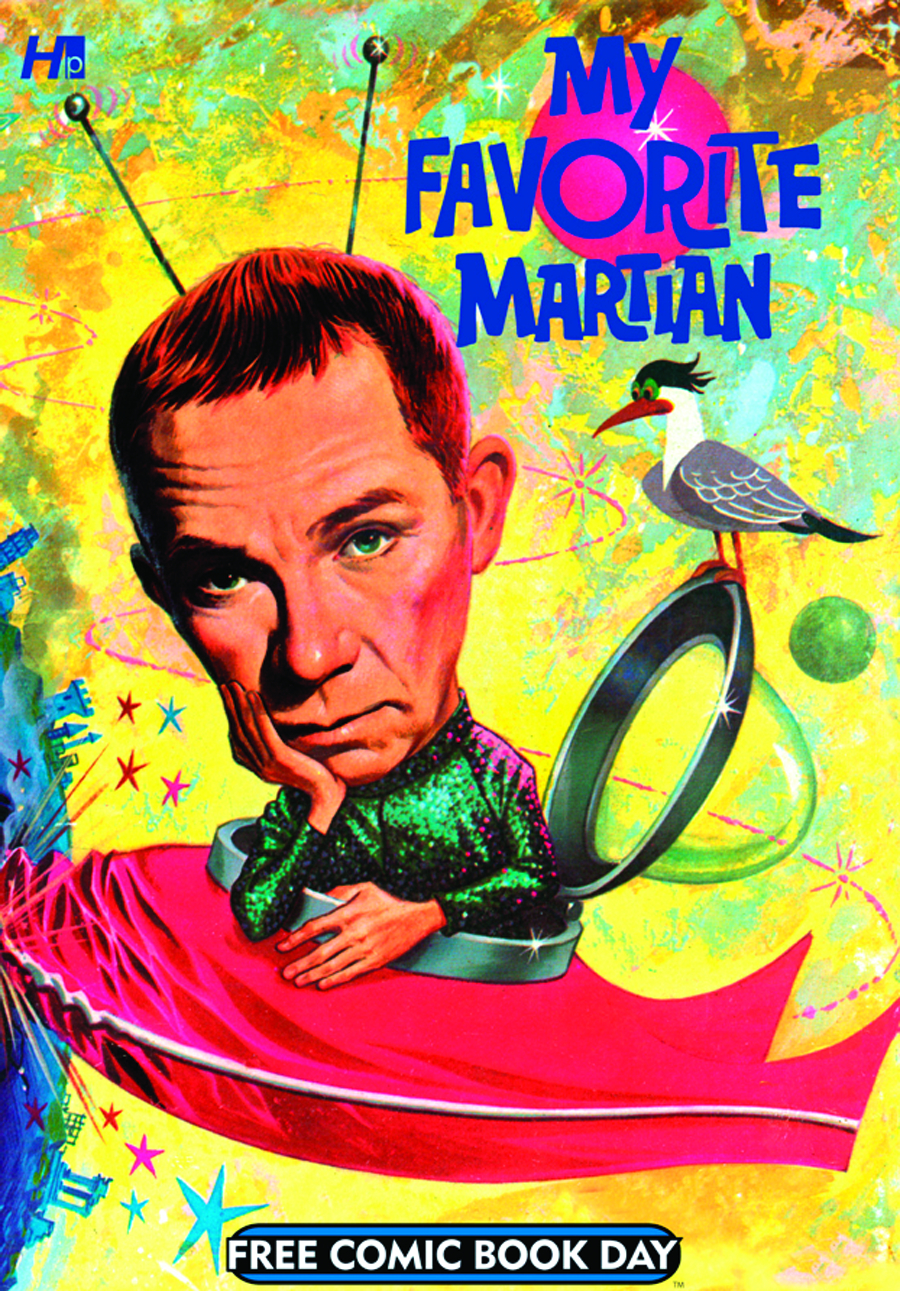 Publisher: HERMES PRESS
(A) Dan Spiegle (CA) Photo
(A) Dan Spiegle

Uncle Martin (our favorite Martian) is a stow away on a rocket to Mars! Art by Silver Age great Dan Spiegle; supplementary artwork by Mike Arens; photographs from the original 1963-66 TV show.
TOP SHELF KIDS CLUB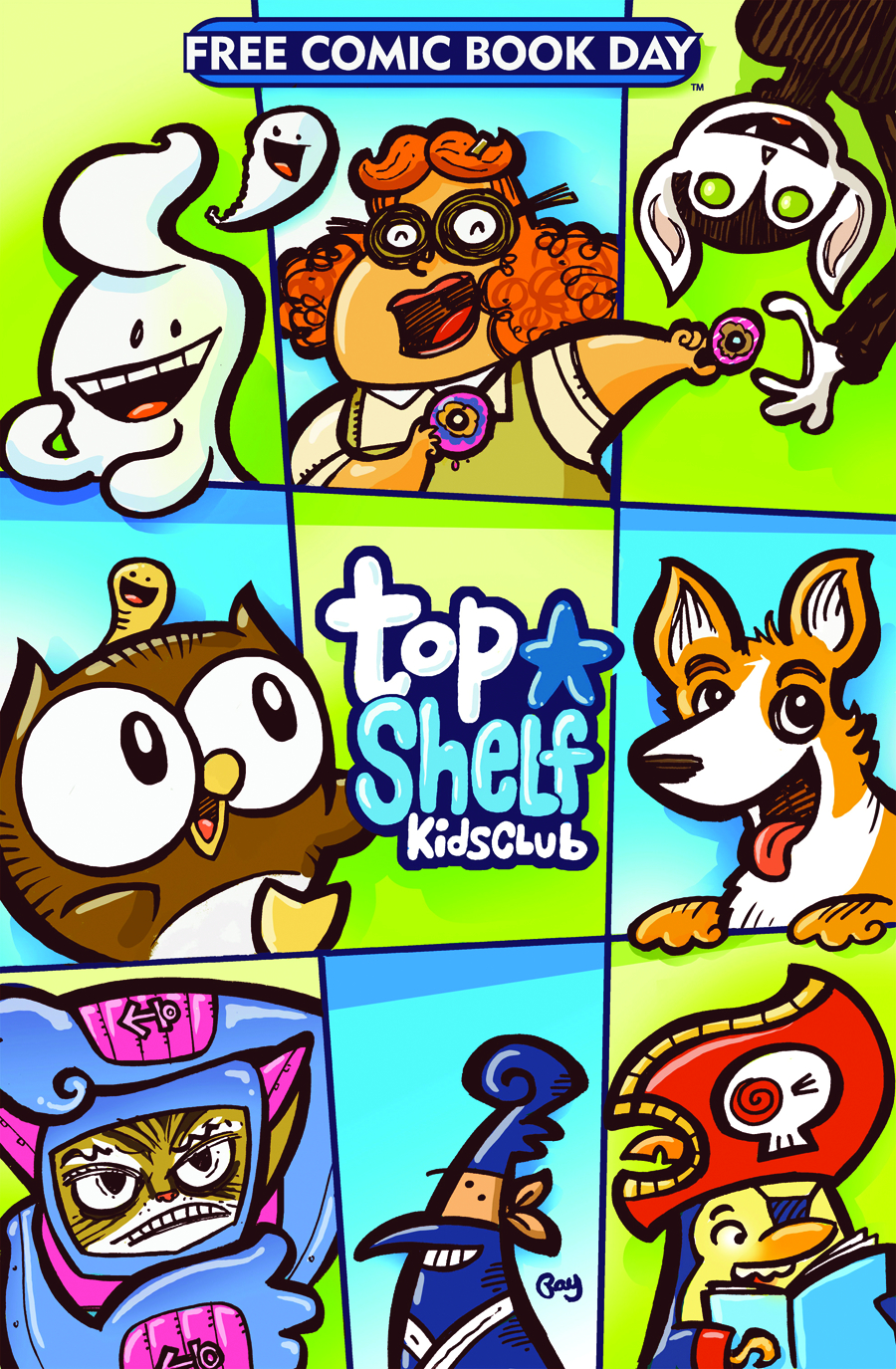 Publisher: TOP SHELF PRODUCTIONS
(W/A) Andy Runton & Various (CA) Chris Eliopoulos
(W/A) Andy Runton & Various
(CA) Chris Eliopoulos

Top Shelf is proud to join the 2012 FREE COMIC BOOK DAY celebration with not one, but
six
all-ages tales. In this FCBD edition, we present adventures from our kid-favorite titles:
Owly
by Andy Runton,
Johnny Boo
by James Kochalka,
Korgi
by Christian Slade,
Okie Dokie
Donuts
by Chris Eliopoulos,
Pirate Penguin Vs Ninja Chicken
by Ray Friesen, and
Upside Down
by Jess Smart Smiley. Perfect for everyone in the family. With a great cover by Ray Friesen this time around to boot!
WALT DISNEY'S DONALD DUCK FAMILY COMICS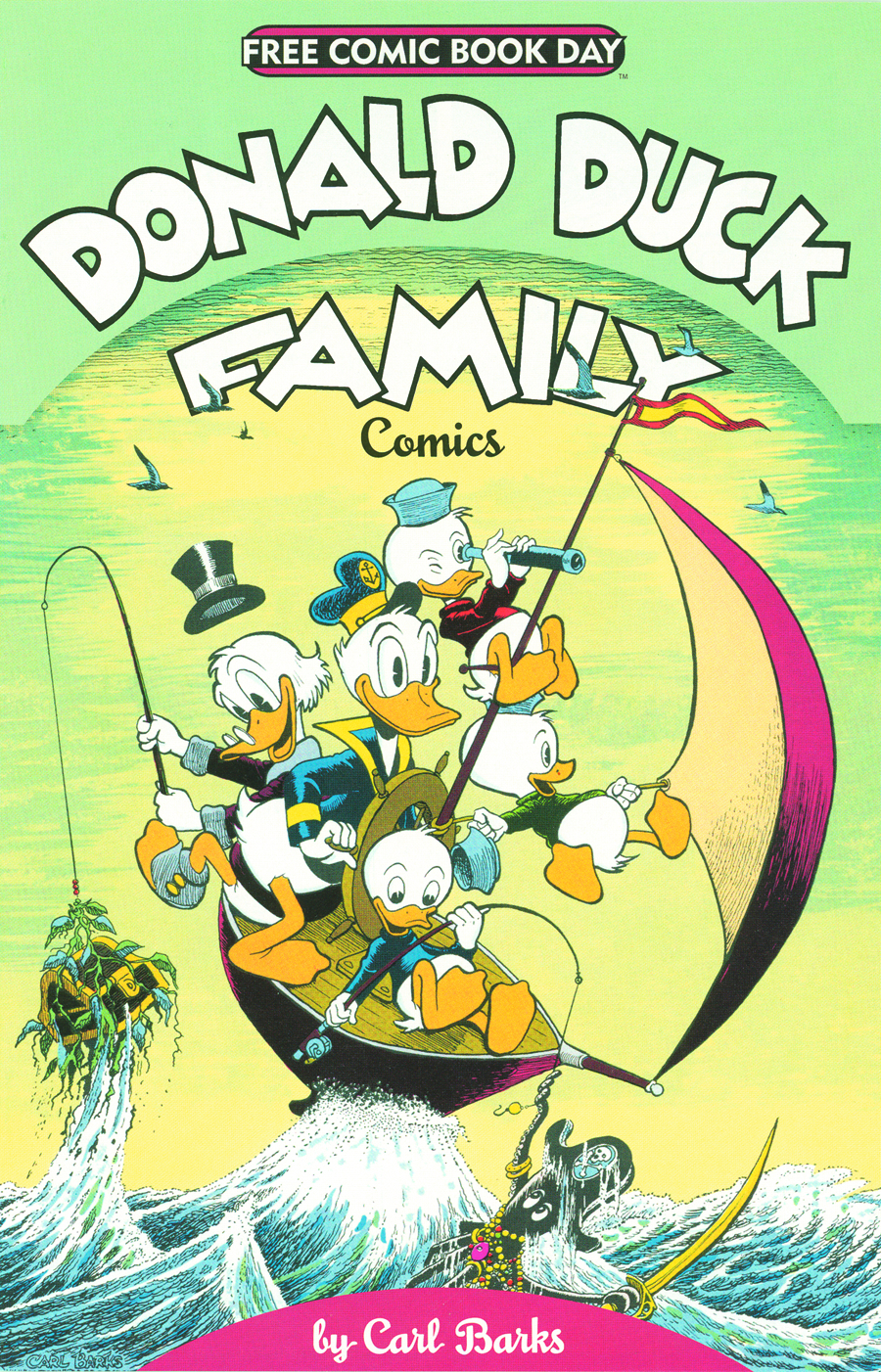 Publisher: FANTAGRAPHICS BOOKS
(W/A/CA) Carl Barks
(W/A) Carl Barks

Three amazingly adventurous, thrillingly stupendous, wonderfully wonderous comics by one of the greatest cartoonists of all time! Carl Barks! CARL BARKS! The biggest name in cartoons, second to only Walt Disney! Find out what happens to Donald, Daisy, Uncle Scrooge, Gyro Gearloose, and Huey, Duey in these extremely entertaining and wonderfully told FULL COLOR comics!